Effective November 11, 2013, Google is going to be using images of your face, name and profile in their targeted ads. If you DON'T want this to happen, Google is making it very easy to opt-out of this feature. Below is the basic information you need for the disabling process.
Login to your Google account
If you receive a prompt that the Google terms changed when you go to login, you'll need to actually click on this terms link. If you DO NOT see a prompt or click past the link somehow, just go directly to this Privacy Policy Page below:
You will see highlighted at the top of the page a link that says SUMMARY OF CHANGES (illustrated below):

Once you click on SUMMARY OF CHANGES the screen below will pop-up. Click on SHARED ENDORSEMENT SETTING as outlined in red.
Clicking on SHARED ENDORSEMENT SETTING takes you right to the screen to uncheck the box that takes away consent to use your face, name and profile information in Google ads.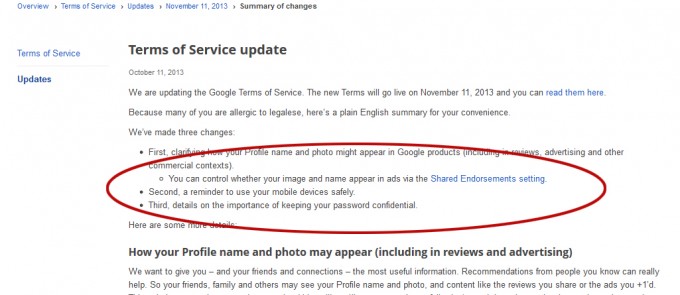 Uncheck & Hit Save
Uncheck the box to disable your consent, hit save and you can go about your day.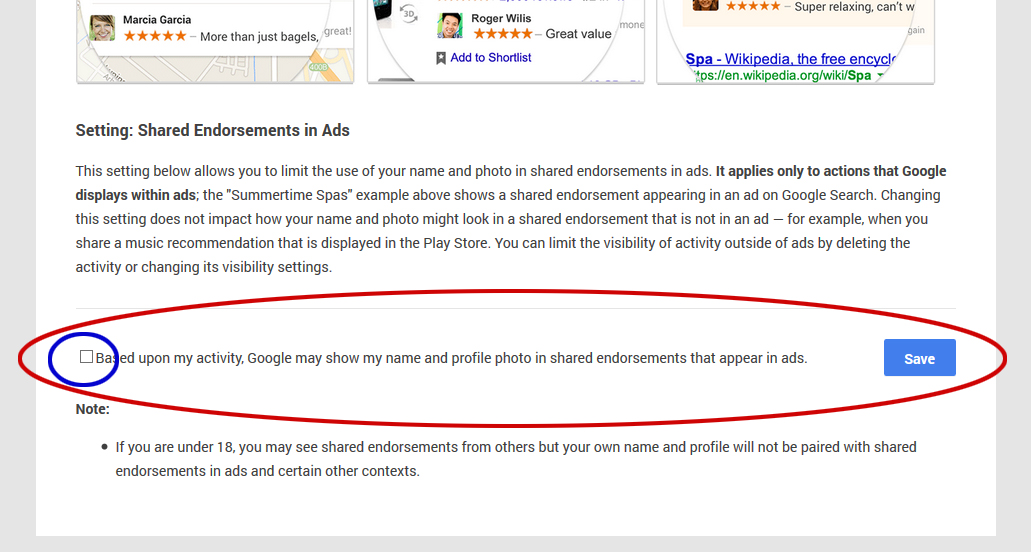 Onward…