Ready to take your business to the next level?
If you want to reach us by phone call (201) 410-4320.
---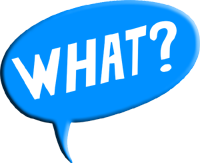 Richard Rinck ~ St. Peter's United Methodist Church, Ocean City, NJ

"When our church decided to upgrade our website, we turned to FolioFLY for help. The entire process was smooth and we ended up with an attractive, content-rich site that's easy to maintain, even for non-technical people. Once we selected a Wordpress template, we provided images and content and then we made decisions about colors and fonts. FolioFLY took over from there and brought it all to life, including supplying us with training videos and a test site where we could practice working with the Content Management System. Finding a web company with technical expertise and a commitment to customer service – priceless!"
Nick Travisano ~ Travisano Law Firm, Trenton, NJ

"I have been a customer of FolioFLY for over a year now. From the beginning, I have enjoyed working with Sandy and her company in designing and implementing a brand new website for my law firm. I have found them to be responsive and extremely knowledgeable. I would recommend them to anyone who is looking for a web design company."
Chris Hughes ~ Founder of the Mr. Mo Project, New York

"I had the pleasure to work with FolioFLY while they were building our website for our Mr. Mo Project Senior Dog Rescue Program. I couldn't be any happier with the outcome, and they couldn't have been any easier to work with. They kept me up to date on everything they were doing, and all I needed to do was answer a few questions and let them know the way I wanted to head, and the rest was all done by them. It was amazingly fast as well, with the whole project done in almost 3 weeks!!! I very very highly recommend them, and I guarantee you will be very happy with your website."
Marion Chamberlain ~ Chamberlain Leadership

"Sandy Perilli is a highly gifted and intuitive web designer. Her creative eye is always looking to improve the site design to attract increased traffic. She also proactively researches trends and shares it with me to provide enhancements to my online marketing. I can only highly recommend Sandy and the FolioFLY team to any business looking for a team that goes the extra mile and is geared toward helping your business grow. You'll never be disappointed. They've exceeded my expectations with every project they've worked on."