Software Customization To Suit Your Business.
FolioFLY Website Solutions customize websites in Squarespace, WordPress, Shopify, and other platforms.
Ask us about custom developing software plugins, mobile apps and unique website features!
WordPress, Adobe Acrobat + Microsoft Office Plugins
Need a plugin developed or edited to make your business more competitive and unique? Give us a call and let us help you give your company the advantage. User interface development and design for Adobe, Microsoft & WordPress.
Plugin development catered to any industry.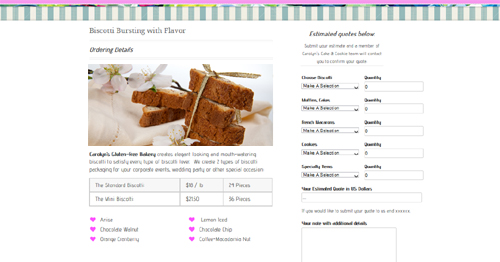 Shopping Cart Solutions To Move Your Business Forward
Extreme API integration + Store Customization Experience.
If you need to implement a full-scale online store, the FolioFLY Dev Team will discuss with you your the best way to go about implementing your new online presence. We are experienced in large scale integrations with existing point of sale software that seamlessly synchs with eBay and other online platforms. Shopify template customization is also available. References available upon request.
Let us know
how we can help you achieve the look and functionality you want.
Custom PayPal Checkout Page for Your Business
API integration; Custom PayPal Plugin Design & Development; PayPal Store Setup.

PayPal is a convenient and widely used form of e-commerce that avoids the setup of a full store.  It's great for collecting, invoicing and tracking payment on sales items shipped all over the world. Contact us if you have an idea for a customized PayPal option you would like us to design and implement.  All of our final work is tested by the experts at PayPal before final implementation to ensure your site method payment is always PayPal secure.
Unique Website Features – Conversion of Flash Elements to HTML5
If you're looking to soar past what your competitor's site currently offers, consider an interactive mobile-friendly feature that makes your site more engaging. Increased engagements statistically translates into new client conversions. Features are all mobile friendly, non-flash, interactive animations as the sample we developed below. This interactive 'Pain Identifier' tool was created for an integrated medical office. Our work was ultimately migrated to one of the top hospital network websites in New Jersey.
If your site STILL has flash elements on it, let us know.
We can convert any flash elements into HTML5 so your site can finally be mobile-friendly and viewed on Apple devices.

Convert ANY Website Into A WordPress Website
If you currently pay a designer to make even the smallest text or image updates, and you'd like to take some more control over when information is posted, you may want to consider converting your existing site to mobile friendly WordPress.
It's the world's most popular content management system with a friendly dashboard that allows people with the most basic understanding of coding and technology to perform their own updates. Once the site is converted, FolioFLY offers thorough step-by-step training documentation customized to your specific design. Our training receives rave reviews by our clients who take it. In about 1 hour, you get hands-on training that teaches you exactly what YOU want and need to know to effectively manage the core features of your site.
Our Software Development Languages & Technologies
FOR WEBSITES & WEB SERVICES
---
PHP + HTML/HTML5
ASP & ASP.Net
CSS
AJAX
Javascript

PROGRAMMING LANGUAGES
---
C++
C#
VB.NET
PHP
Javascript

DATABASE TYPES
---
MySQL
PostgreSQL
SQL Server
And MORE…

Schedule A Free Consultation Today!
Contact us online or call 201-410-4320 to tell us about your project.